Title IX: A Revolution for Educational Equity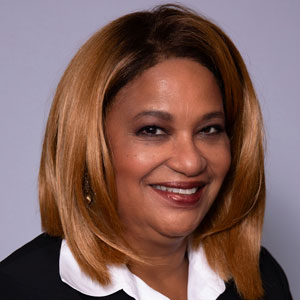 By Sheilah Vance, Esq.
Chief Officer for EEO and Compliance,
Title IX Coordinator
Title IX of the Education Amendments of 1972 (to the Civil Rights Act of 1964) revolutionized education and increased educational equity. The words of Title IX are short and simple, but its impact is powerful. Title IX reads:
"No person in the United States shall, on the basis of sex, be excluded from participation in, be denied the benefits of, or be subjected to discrimination under any education program or activity receiving Federal financial assistance."
Initially, Title IX revolutionized athletics. Educational institutions had to provide more opportunities for girls in K-12 and female students in higher education to participate in sports on an equitable basis with boys and men. More women and girls began participating in athletics as schools added more girls' teams, more slots on girls' teams, and put more money into athletic programs and facilities for female students.
Institutions can show compliance with Title IX in athletics if they meet one of three prongs:
The percent of spots on teams allocated to males and females are substantially proportionate to the percent of male and female students enrolled;
The institution has a history and continuing practice of expanding athletic opportunities for the underrepresented sex; or,
Its athletic program fully and effectively accommodates the interests and abilities of the underrepresented sex.
Expanding Interpretation of Title IX
"No person in the United States shall, on the basis of sex, be excluded from participation in, be denied the benefits of, or be subjected to discrimination under any education program or activity receiving Federal financial assistance."
The interpretation of Title IX changed over the years after a series of U.S. Supreme Court cases said that sex discrimination in education applied to actions between employees and students, and later to actions between students, so called peer-to-peer sex discrimination and harassment. This gave rise to an aspect of Title IX that is so prevalent today—sex discrimination in educational institutions includes sexual harassment, sexual misconduct and sexual assault. The U.S. Department of Education has also made it clear in its law and regulations Title IX covers the crimes outlined in the Violence Against Women Act—domestic violence, dating violence, stalking and sexual assault.
Additionally, the U. S. Department of Education clarified Title IX prohibits sex discrimination in an educational institution's science, technology, engineering and math (STEM) programs, vocational and career education, and discrimination based on pregnancy or parenting status. And its reach continues.
Title IX does not just apply to student conduct. Title IX also protects employees from discrimination on the basis of sex in employment and employment practices in education programs. This includes, but is not limited to, recruitment, advertising, hiring, upgrading, tenure, firing, rates of pay, fringe benefits, leave for pregnancy and childbirth, and participation in employer-sponsored activities. It applies to all employment decisions by recipients of aid from the federal government, whether made directly or indirectly through contractual arrangements with referral agencies, labor unions or organizations that provide or administer fringe benefits or others.
To encourage parties to report sex discrimination and to protect people who participate in investigations, Title IX also prohibits retaliation. If a person retaliates against someone else because they made a complaint, were a party to a complaint, or participated in an investigation, that is a separate ground for complaint and investigation.
Protections Extend to Gender Expression
President Biden's administration has stated "sex" under Title IX also includes "gender." This makes clear that Title IX's protections extend to gender expression, gender identity and sexual orientation.
On his first day in office, President Biden signed Executive Order on Preventing and Combating Discrimination on the Basis of Gender Identity or Sexual Orientation. It states, "It is the policy of my Administration to prevent and combat discrimination on the basis of gender identity or sexual orientation, and to fully enforce Title VII and other laws that prohibit discrimination on the basis of gender orientation or sexual orientation." It continues, "It is also the policy of my administration to address overlapping forms of discrimination," such as sex and race, and sex and disability, and it directed each agency to take action to support the Executive Order within 100 days of its date.
Stockton University's Title IX sexual misconduct policy is found in the Interim Procedures for Sexual Misconduct. Overall Title IX compliance is built into the fabric of the university in many departments. The university's Title IX Practitioner Group has staff and faculty representatives from eleven departments or offices on campus, including public safety, student affairs, housing, athletics and academic affairs, making Title IX compliance a true campus-wide activity.
For more information about Title IX at Stockton, please contact me at Sheilah.Vance@stockton.edu.