Bird's-Eye View
Meet this month's Bird's-Eye View
Willie Fannon '05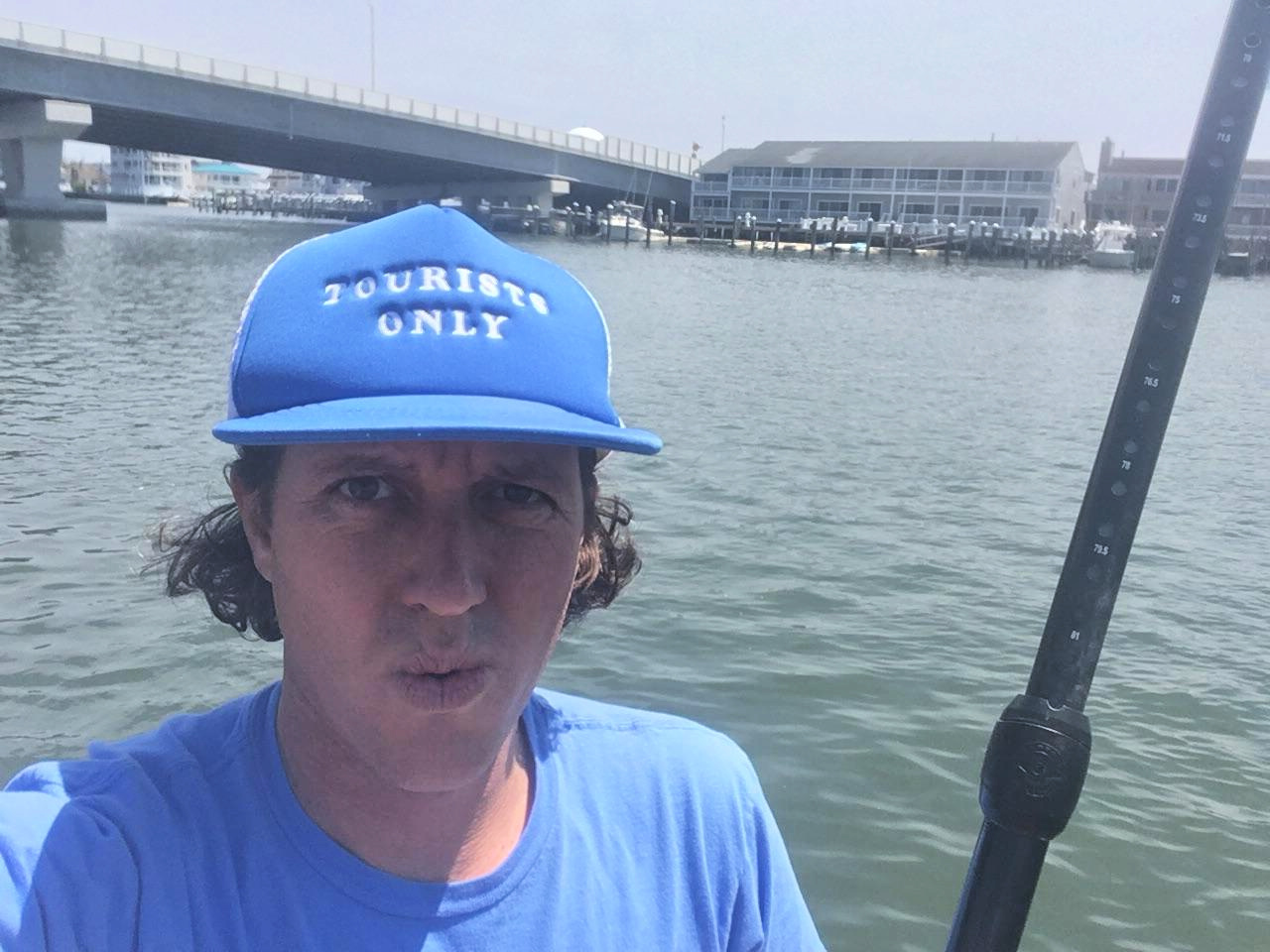 NAME:
Willie Fannon
DEGREE:
BA in Business
JOB TITLE/DESCRIPTION:
Local Business Owner/Operator at Ocean City Paddle Company, Ocean City NJ Surf School, and Elation Surf Camps; Skatepark Instructor and Recreation Leader for the City of Ocean City, NJ
HOBBIES: Can it really be considered work, if you are doing what you love? I'm an avid surfer, skateboarder, and paddler. Hobbies also include organizing/hosting events, photography, and golf.
How did your Stockton experience influence your life?



After high school, I struggled to find the college that was right for me. I started out at a community college in Maryland but realized quickly that while I enjoyed higher learning, I also wanted to live at the beach. I moved to Ocean City, NJ and attended A.C.C.C for a few years, on and off until I got my Associates Degree. Then I transferred to the College of Charleston in South Carolina, but this too was not the school for me. I moved back to New Jersey, enrolled at Stockton University, and never looked back. From the staff and facilities to the students, Stockton made me feel at home. When you feel at home, learning is a lot easier. My experience taught me to persevere through the good and the bad. It made me realize that not everything is meant to be, and you must keep moving forward no matter what gets in your way. With the wide variety of courses and requirements, Stockton helped make me the well-rounded person I am today.

How did your academic program impact your Stockton experience and career?


As a young boy, business fascinated me. My father was a business owner, and I always admired this and looked up to him. Before I was legally allowed to work, I would set up lemonade stands and try to sell baseball cards on the street corners growing up. That entrepreneurial spirit was always present, but it took college and multiple career changes for me to realize this. During my years at Stockton University, I worked in the beverage industry with the hopes of making a career out of it. I focused on marketing and business management classes to help with this goal in mind. I enjoyed going to class and learning about every aspect of business. After graduation, I landed my dream job with Anheuser-Busch. This was it, I had an amazing job doing something that was fun, and I got to travel and live all over the country. A few years later the company got bought out and things changed again for me. They let go of a couple thousand U.S employees, including myself. I kept pushing and landed another job in the beverage industry with an energy drink company. Unfortunately, I did not fare any better at this position. The company stopped paying employees and I was left unemployed, in debt, and wondering what to do next. I finally realized that I wanted to control my own future. If I failed, then I could only blame myself. In 2012, I took a sales position at a local water treatment company. This same year I also started my first business. I was fortunate to be able to grow my business while working at this position. By 2016, I was the proud owner/operator of three businesses. In 2017, I was let go for reasons out of my control, but this time I had something to fall back on, so I didn't let it get me down. I learned and observed various management styles throughout my multiple careers. I would say that my values and expectations started way back in Dr. Worthington's Business Management course at Stockton. This class taught me what was right and wrong when dealing with employees. Currently I have about 40 employees- I've vowed never to treat them the way I had been treated by my former employers. I am a firm believer of the idea that if you take care of your employees, they will in return take care of you. My employees are the faces of my businesses and I wouldn't be where I am today without them.

Describe your favorite Stockton memory as a student. (Ex: favorite professors, classes, events, activities, etc.)



Heading into my senior year at Stockton, I received some horrible news. My little brother, just sixteen years old, got diagnosed with Leukemia. I was devasted! It was very hard to focus on school or anything else. My little bro, Greg, was really into punk rock at the time. I noticed that The Dropkick Murphy's were coming to play at Stockton University. This happened to be his favorite band but unfortunately, he was unable to attend. I spoke with a few people at the University and found a student, who was one of the event organizers. He set up a meet & greet with the Dropkick Murphy's the night of the concert. The band ended up signing a T-shirt for my brother. It was hands down the most memorable experience at Stockton. My brother Greg, who has been cancer free for over 10 years, still has the framed shirt hanging on his wall. I am forever grateful for this and it shows the true character of the students at Stockton University.

Describe your top reason for staying connected and involved with Stockton and your fellow Ospreys.



I want to be involved and stay connected to help inspire fellow Stockton Ospreys. I want to show that growing up can be fun and that you can make a career out of doing the things you love. In addition, I would like to pass on the opportunities Stockton gave me by working with the school to employ students at my businesses.

What piece of advice would you pass onto the graduating class of Ospreys?



Keep your head up and keep pushing forward. There is a chance that you will have multiple careers in your lifetime before you find your passion. Surround yourself with positive people who will help motivate and inspire you. You must keep grinding no matter what obstacles get in your way. Eventually you will find your calling.

Is there anything else you would like to share with Stockton and your fellow Ospreys?



I really enjoy organizing events to bring communities together and supporting causes. I work closely with my employees and friends to put together events in Ocean City and the surrounding areas. Past events have included surfing contests, skateboarding contests, and sleep outs to name a few. For example, we support the Humane Society of Ocean City, Chip Miller Foundation, and Waves of Caring with annual events. Last year we partnered up with fellow Osprey, Caroline Bowman, to host an event "Ride A Wave" in Avalon to provide a day at the beach for families who are affected by special needs. It was an amazing day and we plan on holding it again this summer. If you have the time, try to get involved with causes that mean something to you. At the end of the day, I try to lead by example and hope to inspire people to do the same.