Bird's-Eye View
Meet this month's Bird's-Eye View
Tim Donovan Jr. '05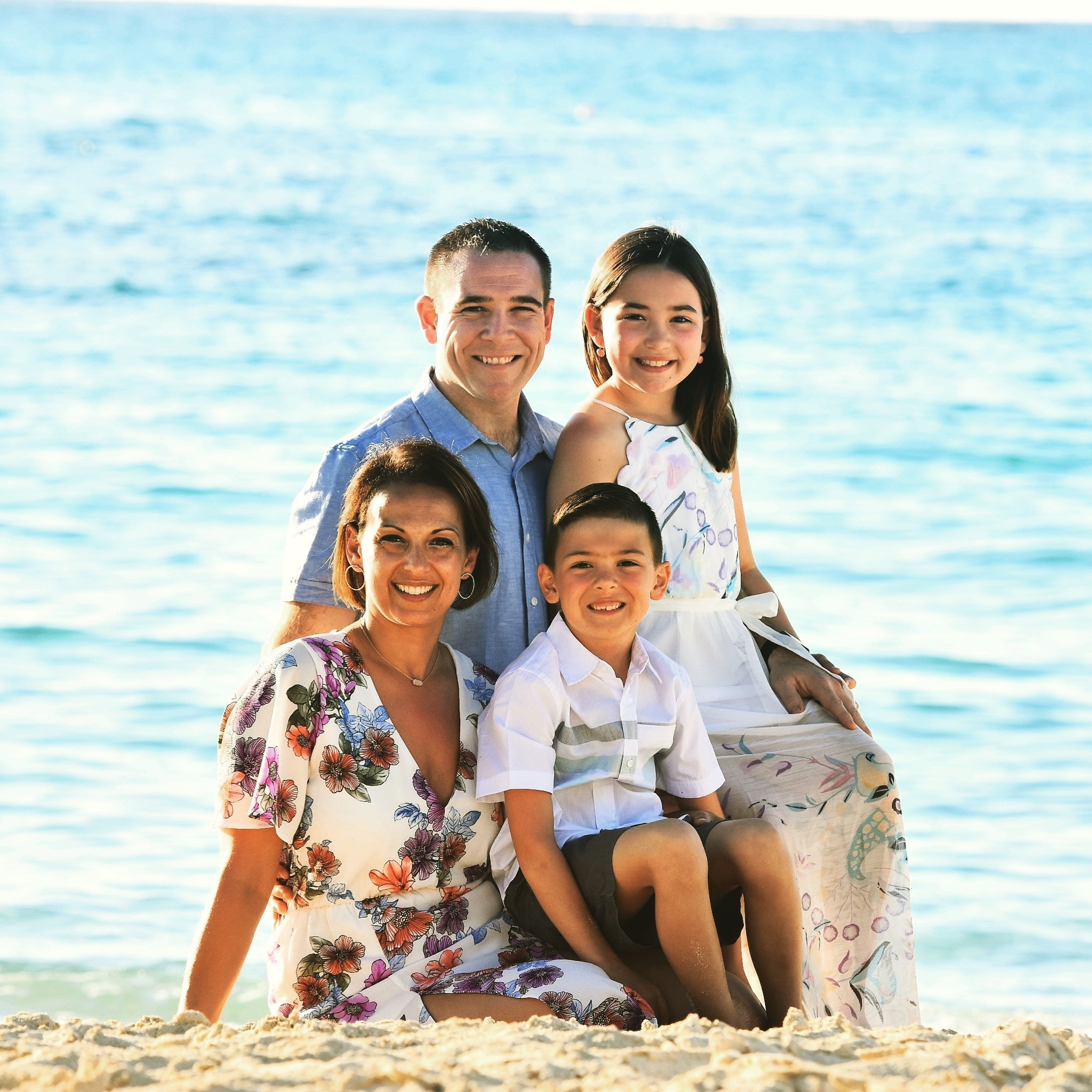 NAME:
Tim Donovan Jr.
DEGREE:
B.S. Business Administration (Marketing Track)
JOB TITLE:

EA (Enrolled Agent) Tax Accountant/CFO of ContactCode
FUN FACTS/HOBBIES: Family is everything to me. I spend most, if not all, of my free time with my wife, kids, and extended family and friends traveling, going to the beach, or hanging by the pool. Family trips and holiday's are very special to me because that's when the best memories are made. I also enjoy playing golf when I can and am looking forward to teaching my kids how to play so we can spend time together out on the course in the beautiful weather and enjoy the scenery that our local courses offer.
How did your Stockton experience influence your life?

My experience at Stockton showed me the importance of being able to work a job and continue to learn at the same time. My weeks were filled with days at class, nights at work, and the hours in-between studying and meeting with groups to complete projects that were due the next week in class. That skill has transferred over to my life after school as it has for many students today. You always have to continue your education whether that be more schooling or staying current with new laws, codes, or standards in your profession. Most of my career has been spent studying for a promotion, new license, or continuing education requirements that are necessary to stay ahead in my field and grow as times change.

How did your academic program impact your Stockton experience and career?

The academic program at Stockton allowed me to excel in an environment that I was most comfortable with. Stockton was the second university I attended after high school. The first was a large university about six hours away from home and I felt like "just a number" on campus. Although I enjoyed my time at that first university, Stockton was more intimate and I was able to have one-on-one conversations with my professors, work closely with small groups of fellow students, and really feel comfortable on campus and in the classroom. This comfort level has translated over to my career as I have always worked with smaller firms in the accounting industry, allowing for more meaningful relationships with colleagues and clients, as opposed to larger firms that have a high turnover rate of both employees and clients alike.

Describe your favorite Stockton memory as a student. (Ex: favorite professors, classes, events, activities, etc.)

One of my favorite memories from my time at Stockton was working on a marketing campaign project in my final semester. I don't really remember what we even came up with as a product or how to sell it, but I do remember how fun it was to get to know the people that were in my group for that particular project. During my time at Stockton, I commuted to and from class due to the fact that I lived (and grew up) in Somers Point. I had attended Mainland Regional High School, but the people in my group had gone to Oakcrest High School, Atlantic City High School, and other surrounding area schools. I really enjoyed getting to know the other students and working with them, even though they were from "rival" high schools just a few years prior. Stockton offers that opportunity to those who, for one reason or another, stay close to home for college, but still enjoy meeting and getting to know new people.

Describe your top reason for staying connected and involved with Stockton and your fellow Ospreys.

Recently, I've started a new venture in my life and started my own business. A life long friend of mine and I have started a tech company that has produced a smartphone app. After almost two years of development and planning, we're just about ready to go to market with our product. We've had countless discussions about testing, marketing, selecting the right vertical to attack, etc. Finally, we decided to reach out to fellow alumni to see if they would be interested in working together. It was no surprise to find that Stockton offers a plethora of services to its alumni, especially in the entrepreneurial space. Between Stockton's alumni events, connections to local and regional businesses, and new the new alumni networking platform that will soon be launched, we should have reached out to connect with Stockton when we first started this venture two years ago.

What piece of advice would you pass onto the graduating class of Ospreys?

My advice to any recent graduate would be to stay connected. Stockton offers so many services that are useful even after you think you're done with school. As I stated before, I should have reached out to Stockton's alumni services department much sooner in my new venture. You never know who they can put you in contact with, or how the services they offer can help. Also, stay connected to your former classmates, roommates, teachers, and fraternity/sorority members. As you move through your career and life in general, those connections you have made throughout your time at Stockton may come back to help you in ways you never thought possible.

Is there anything else you would like to share with Stockton and your fellow Ospreys?

Never close the door on anything you are passionate about. When I left Stockton in December of 2005, I was heading into the workforce thinking I was going to help brand new products, create marketing campaigns, and reach thousands with my ideas. In reality, I went back to school, took more accounting classes, passed the IRS Enrolled Agent exam, and became a professional tax preparer. Just recently, I've decided to follow my dream, to become my own boss, and own my own business. I've come full circle and am now using the things I learned at Stockton almost 15 years ago to help build our company's brand, create a marketing campaign, and reach thousands with my ideas.