Benefits & Services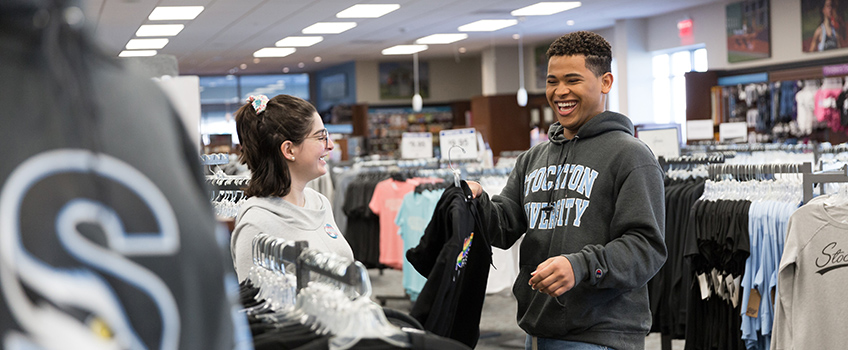 All Stockton University alumni are eligible to benefits and services! Take advantage of your alumni benefits today!
Request a Stockton University Alumni Card!
Join thousands of alumni around the world who carry a Stockton University Alumni Card.
What Does an Alumni Card Get You?
A 10% discount on all logo items at the bookstore
A 10% discount on tickets for all events held at Stockton's Performing Arts Center
Free use of general computer labs on campus
Off-Campus and Beyond:
Your Stockton University Alumni Card shows your Osprey Pride
Your card includes contact information for Alumni Relations, your one-stop shop for questions, access to benefits, alumni services and more
Benefits are continually added to the card
---
Other Benefits & Services
Car Insurance Discount
In partnership with Plymouth Rock Assurance, all alumni in New Jersey, Pennsylvania and Connecticut are eligible to receive a 5% discount on car insurance. Learn more!
Career Services
The Office of Career Education and Development offers lifetime career assistance to alumni. Whether you are seeking a new opportunity, transitioning careers or considering graduate school, take advantage of this service today!