Ms. Stephanie Lutz-Koch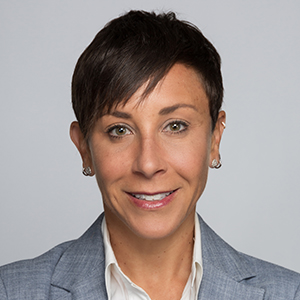 Stephanie Koch is a transformative leader who thrives on solving society's most complicated challenges through strategic direction and structural change, enhancing people's lives, and ultimately informing public policy social solutions. She is a charismatic team leader who moves easily between systems thinking and process frameworks, resulting in actionable approaches and positive outcomes. With energy, contagious enthusiasm, and passion, Stephanie engages others in the work and project management. Her efforts consistently highlight the intersection of business and purpose, and its consequential depth in social impact.
Currently, Stephanie is a Senior Manager at Deloitte Consulting, LLP. Deloitte uses the latest technologies and deep industry insights to help businesses of every size prosper by creating impactful solutions for today, as well as tomorrow. Her client focus within the firm is the Government and Public Services Sector, focusing on Human Services Transformation. Stephanie works with state and city governmental administrations, as well as secondary and post-secondary education institutions and healthcare entities to build innovative solutions that preserve the human element of service and systems efficiently and effectively.
Previously, Stephanie was the CEO of the Boys & Girls Club of Atlantic City, a premier youth development organization. In this role, she transformed a legacy organization into a nationally recognized two-generation, community-based family service organization despite the challenges of Covid. Working with high-net-worth donors and managing philanthropic foundation relations, she increased the organization's budget 35% that enabled doubling the service census. Through her leadership, the organization was awarded an unprecedented multi-million dollar grant by the Casino Reinvestment & Development Authority, developed Atlantic City's STEAM Strategy with Apple, Adobe, and Google, and launched a dual enrollment program at local colleges for prospective first-generation students.
Stephanie received an MSW from Temple University and a BA in Social Work from the University of Pittsburgh. She continued her leadership education at The Wharton School and Cornell University. In 2023, she is expected to earn her MBA from Western Governor's University. Stephanie is sought after for speaking engagements and is also active in the community where she serves as a Trustee for Stockton University, Board Chair of a Meaningful Purpose/Reed's Farm, as well as a Board Member for The Leadership Studio. Among her many recognitions for her contributions, she was recently recognized within the Titan 100 Philadelphia CEO's Awards, attended the 2022 Greater Philadelphia's Leadership Exchange in Detroit, Michigan, participated in a LeadNJ Fellowship, , and was honored at Slice Communications International Women's Day.