Theatre Auditions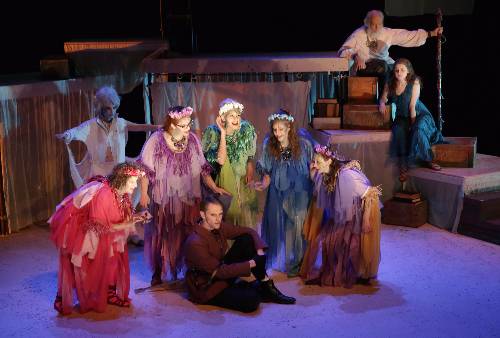 Auditions for Prospective Theatre Majors and Minors
SUNDAY, FEBRUARY 17, 2019 in the lobby of the Performing Arts Center
Please call Brian Lyons at 609-652-4891 to reserve your spot.
Be sure to leave your name & phone number and state if you will stay for the performance.
Schedule

11:30AM Registration
12:00PM Auditions (Performance Students) in L-104
Portfolio Review (Design/Tech Students)
1:15PM Q & A with Faculty and Students
2:00PM Attend performance of The Love of the Nightingale in the Experimental Theatre.

Audition Preparation
Two contrasting pieces, no more that two minutes each.
Contrasting pieces should show a range in your ability to create character. They can be from different periods (classical/contemporary), different genres (dramatic, comic), or you may opt to perform a song for your second piece.
If you elect to sing bring accompaniment on a CD. A CD player will be provided.
Bring a resume listing your acting and related theatre experience.
Make sure your pieces are fully memorized.
Work on creating honest, believable characters with a clear sense of why and to whom they are speaking (or singing).
Questions? Contact Professor David Resier, 609-626-6026, david.reiser@stockton.edu.