Campus Tours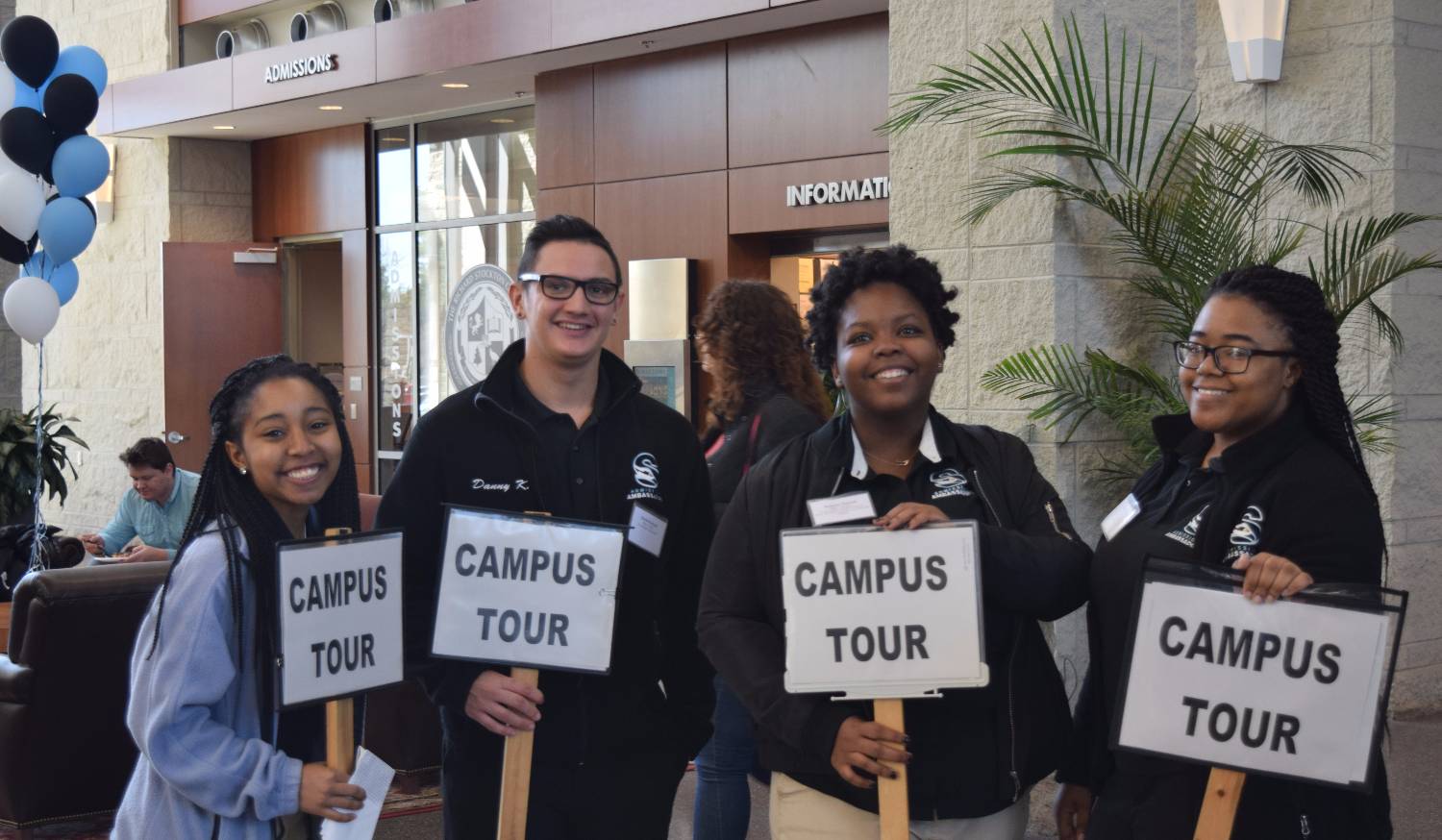 A campus tour is the best way to feel the Stockton Experience first hand.
Campus tours have ended for the fall semester. We wish you a happy and safe holiday season. Spring tours will resume January 28, 2019.
Pre-register now for your tour date!

Mondays - Wednesdays - Fridays @ 11:15 am
Tuesday - Thursdays @ 10:45 am
Mondays - Tuesdays - Wednesdays - Thursdays @ 2:30pm
Saturdays @ 11:15 am
Visit in person. Look around. Talk to us. Talk to our students. We'd love to meet you and show you around our beautiful and ever-changing campus, and help you see that Stockton University is truly the place to be.
Check in at the Admissions Offices in the Campus Center 15 minutes prior to your tour time.
Questions? Call 1-866-772-2885
---
Group Tours - If you would like to schedule a visit for your group, please submit this request form so we can best accommodate your needs.

We look forward to meeting you!